Fundraise for Rānui House
When a loved one is fighting for their life,
their family and community supports them.
Rānui House cares for Kiwis with cancer and life-threatening illnesses by providing a home-away-from-home and funding cancer research to find a cure.
With the number of families in need of support growing every year, we can only continue to care for families thanks to the generosity of those who choose to make a difference.
Whether you hold a sausage sizzle, run a marathon, organise a school mufti day, or ask for donations on your birthday, there are lots of creative ways you can help support keeping families together while their loved one is in hospital away from home.
Getting Started
Need fundraising ideas or tips on how to raise as much as possible?
Once you have your fundraiser planned, let us know the details by filling in the registration form below and we will be in touch to discuss your idea. We can help you develop your event and provide you with suitable promotional material, our fundraiser logo and share your event thourgh our networks.
If you would like to have a chat about your fundraising idea or have any questions, please get in touch with our resident expert Jodie Gill on jodie@bmct.org.nz or 027 438 0003
Register your fundraiser
Please complete this form and our team will be in touch within five working days.
Bone Marrow Cancer Trust's Annual Charity Golf Tournament
Our Annual Charity Golf Tournament, Dinner and Auction is a wonderful way to support our Mission while having a whole heap of fun.  There are plenty of prizes to be won, a welcome BBQ and on-course hospitality followed by dinner, prize giving and our Charity Auction.
We would love you to join and support us, please make a note in your diary now for 27 October 2023, and get in touch.
Every dollar we raise will be used by our Research Trust to fund vital research into bone marrow and blood related cancers and for the education of medical students in this field.
We look forward to seeing you on the greens of the Christchurch Golf Club teeing off for a great Cause at our 21st Annual Charity Golf Tournament.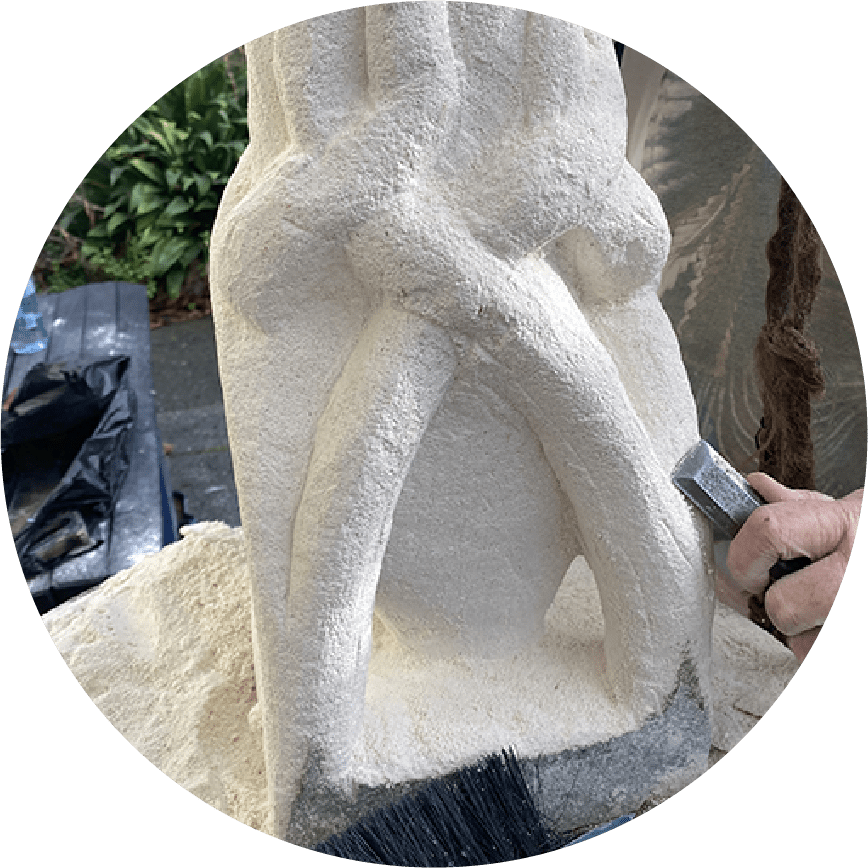 Our Fundraisers
Golden Bay Artist & Sculptor
Grant Knowles, a renowned artist and sculptor from Takaka, recently stayed at Rānui House. During his treatment, he created 2 amazing pieces out of Oamaru Stone. Grant kindly gifted these pieces to the Trust to auction for raise funds for Rānui House.
If you're keen to place a bid, please contact the team on info@bmct.org.nz
Our Fundraisers
Gruelling 'Old Forest Hanmer 100' (160 km run)
We are a small Westport family who are wanting to give back to the most amazing charitable trust, which we did not know existed until our lives were tipped upside down. In mid Jan 2016, our growing family were fortunate enough to have the care and support of Rānui House in Christchurch.
We were waiting on the arrival of our daughter who was expected to have several difficulties once she was born. However, she amazed our specialists and needed very little intervention. Rānui House accommodated us for three weeks during this time.
Exactly two weeks later my wife was admitted back into Christchurch Hospital with life threatening PSC liver disease complications. The team at Rānui House went above and beyond to accommodate our family once again for another seven weeks. This charitable trust is used by so many families from the South Island and especially the West Coast. It helps to keep families close together at their most vulnerable times.
Our little family want to give back to Rānui House, who, during two very traumatic times in our lives, were there to house, support and nurture us.
UPDATE …. Ryan has completed this gruelling race and has raised $3,700 for the Bone Marrow Cancer Trust. Ngā mihi to Ryan & Bec and those that donated. We are simply overwhelmed by your and the community support for the Cause.
Our Fundraisers
Businesses giving back.
For over 10 years, the team at Forever Green in Christchurch egn.co.nz has generously donated services at least twice a month to maintain our lawns and landscapes at Rānui House on Cambridge Terrace.
This is an annual savings over $2500. Our enormous gratitude to owners Geoff and Kathriene of Forever Green for their wonderful loyalty and generosity.
Our team is here to help with ideas and support your fundraising.
Give us a call on 03 377 2515 or email hello@bmct.org.nz
Annual Charity Golf Tournament 27 October 2023
Don't miss out on your opportunity to play as part of the Bone Marrow Cancer Trust Charity Golf Tournament, hosted at the stunning Christchurch Golf Club on Friday 27 October 2023.  We are absolutely delighted to share the exciting news that Abbott Insurance Brokers has become our Principal Partner for this year's Bone Marrow Cancer Trust Golf Tournament. Building on our long-standing relationship, we couldn't be happier that our collaboration has now evolved into such a meaningful partnership.
Other than the golf, the best bit is that all proceeds will support the Bone Marrow Cancer Research Trust to fund research for cancer-related illnesses. To date, the Trust has funded over $1,000,000 for cancer-related research.
Format: The tournament will be played in a four-person Ambrose.
Attire: Coordinated team uniforms are encouraged. There will be prizes.
Included in each purchased team:
A playing team of four participants

Sponsorship opportunity for you to showcase your businesses involvement with on-course branding & an opportunity for an on-course activities

BBQ Lunch & beverages

On course hospitality & activations

Buffet-style evening meal

Prizegiving, including spot prizes and live auction
Team (of 4) pricing: $1,300+gst
We'd love you to join us for a fun, action-packed day. To find our moreor to register a team click here